Even when you're giving something away, for FREE, you've got to write good "sales" copy that spurs people into action. In today's info-crammed world, that means you've got to grab busy peoples' attention, and get them to click, and get them so excited that they take the time to type in their email address in exchange for your offer.
Unless you're Naomi Dunsford of IttzBiz and know how to skillfully weave obscenities into headlines or emails, what cha gonna do? There are Internet gurus who've made millions teaching us lowly common folk with Ph.D.s how to sell socks to centipedes.
Entire Web fortunes have been made. Bare with me, I'm just getting started with this rant…
You think you've written a fairly decent sales letter, you've got all your benefits, your "AIDA"… (you've remembered to grab Attention, gain their Interest, spark Desires, address objections and ask for Action – with a sense of urgency, of course  – but you're far from done.
The fun is just beginning. Now you've got to format your sales letter landing page, with a dynamite headline, cool graphics, arrows, ORDER NOW! buttons, subheadings, testimonials, bonuses…
Ay, ay, Chihuahua! (as we say down here in my home town of Ajijic, Mexico.)
Creating Great Sales Pages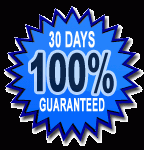 The real problem with sales landing pages is the formatting, and getting it to look like a professional did it, one with cool marketing savvy, along with the latest hip graphics. That can really make a difference between someone trusting you enough to click and buy or register, and one who clicks and just goes bye-bye.
Now secretly, I adore messing with web pages ever since I learned a few <tags>. But that's when everything goes right. I'm a closet graphic hobbiest with no skills whatsoever. When it all goes crazy, I email the child laborers I've found stashed in a backoffice  in the Philippines and beg them to fix my sales page.
You may not have access to such help.  So I found this person, actually, a WordPress Wizard found me, and she said she had a whiz-bang solution for anybody with a WordPress site who needed to create a sales page without the hassles.
Of course, I didn't believe her, but I'm a fair person. I'm going to give Suzanne Bird-Harris a chance to show us how she can save all of us time, money and energy with her WordPress Sales Page product.
Next Thursday, June 24, 2010 at 4 p.m. ET, I'm going to interview Suzanne. We'll use Instant Teleseminars so that you can see and follow her presentation on the web, as well as on the phone.
Completely free, of course. This is a free training call, to introduce you to an easy-to-use product that costs $37 if you decide you need it.
Here's where you go to get more information at the WordPress Sales Page Product. (My affiliate link.)
I just  set up the form to register for the teleseminar.
You must register, (remember, it's free to attend) so that we can send you the recording afterward:

Creating Great WordPress Sales Pages,  training with Suzanne Bird-Harris, June 24, 2010 at 4 p.m. ET