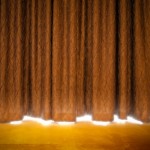 If you're going to create content that grabs readers' attention, sparks emotional engagement, and gets them to take action, you need to know what makes people tick. Although traditionally the heart is referred to as "the ticker," it's the brain that runs the show.
Your brain:
Occupies 2-3% of your body space
Is a small organ of 1,500 cubic centimeters
Weighs 6 kilograms
Contains 100 billion cells
Houses 1 million kilometers of interconnecting fiber
Uses up 20% of your body's energy supply of glucose
This last tidbit of information is key. Although it's a small organ, it is a huge consumer of energy. The way it conserves energy is by going on automatic pilot, similar to the way Kindle and laptops go into sleep mode.
This is why the brain prefers to not have to think. If it can rely on the subconscious parts of the brain, it will, because this part decides without thinking, using intuition. It doesn't have to use up precious energy reserves.
Your brain is responsible for a huge number of functions:
Sensory perceptions
Interpretations, assigning meaning
Emotions
Memory
Bodily movements, both autonomic and voluntary
Motivations, drive
Planning, goal setting
Imagining, anticipating
Speaking, communicating
Innovations, creativity
Decisions, both conscious and subconscious, both logically and irrationally
Feelings Come  First
The emotional parts of the brain are larger than the rational part. Feelings come first, and are processed five times more rapidly in the subconscious brain than in the conscious, thinking brain.
Although the emotional brain shares information with the thinking brain, there are 10 times more signals running from the emotional brain to the rational brain than the other way around.
It's not the rational neocortex which directs our lives, as previously thought. In fact, the sensory and the emotional centers in the brain are the only ones connected to muscle activity. What this means is that action is initiated in the older parts of the brain. The emotional and subconscious brain directs behavior.
Dan Hill, author of Emotionomics, likens the rational brain to a lobbyist who tries to get the other two parts of the brain to vote for his bill on the floor of Congress, but it actually has no say in getting the muscles to act.
You can't get away with marketing to the thinking brain…Content marketing that gets good results is emotional marketing.
Our gut reactions take 1/5th the time to process sensory input than our conscious cognitive brain takes to assimilate the same input. Quick emotional processing happens with a cascading impact. It triggers neural networks to form, and as a result, the brain will be predisposed the next time it receives similar inputs.
What does this mean to marketers? To business people? To content creators?
You must appeal to people's emotions, using visuals and stories. A visual telling a story is even better. Which is why videos work well online.
And, since the subconscious brain is always on alert for danger or pleasure, your content must be strong, and novel. The brain is self-centered. Your content needs to be customer-focused.
Your content must be zen-like clean: no clutter, not too many choices, no distractions.