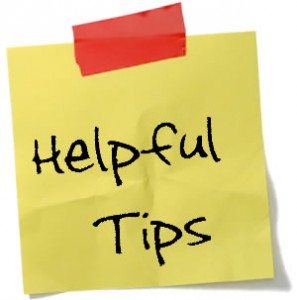 How do you master the art of writing content for the Web so that you provide quality information on your web pages, blog, and newsletters that works to convert readers to clients? Ahhh, that's what I've been trying to figure out for the last 12 years. In the World Wide Web, there often seems to be no rules.
But that's not true. You have to find what works for you in your business, with your target audience. And then publish a lot of content in many different forms. But if you're a busy professional, unless you have staff, you don't have time for everything.
So on Wednesday, April 20, 2011 at 5 p.m. ET, I'm giving an open webinar to share my tips and tools that make online marketing manageable, especially for service professionals, solo entrepreneurs, busy consultants, coaches, etc.
Time-Saving Tips for Content Marketing Results – Register to get the recording, handouts and a marketing road map.
Wednesday April 20, 2011, 5 pm ET
Here's a sample of what you'll learn: For example, your content should accomplish these 4 goals:
Connect with readers right away (ask them about their problems or challenges)

Answer reader's questions and educate
Provide choices without confusion
Compel readers to take one action
These goals apply to your website, your blog, your newsletters and everything you publish on the Web whether in text, audio or video.
Outsourcing your content needs will save you a lot of time, but only if you do it right.
Let's say you've outsourced your newsletter and blog content to a professional writer, an expert in your field. The writer gives you content for your blog or newsletter. You publish it under your banner or logo, therefore it's up to you to get it personalized and provide context.
This means you've either got to add your own stories, or introduce it with a personal note. (Or have the hired writer do this for you, which may cost more.)
Context: What I mean by providing context is that you need to connect the dots from your content to your business. You don't want readers to read your content and say, "Oh, that's interesting."
I'm mean to say, sure you do, but that's not enough. Draw a picture for them.
How does this content apply to the work you do with your clients?
Tell a story about a real person that illustrates the concepts in the article
Tell how you personally interact with and interpret these principles in your work
Without personalization, ideas are just theory. You make it come alive by putting yourself into the story.
You want them to take an action, hopefully hire you. They may not be ready to pick up the phone yet. Give them something they can do to further the relationship:
Ask a question
Answer your question
Vote
Take a survey
Share their opinion or experience
Download a report
Sign up or register for an event
Fill out your contact form so you can call them
This is what makes web pages, e-newsletters and blogs effective. This is what content marketing is designed to do. It's how it works to produce results.
But without context, without drawing a picture for them through storytelling, they won't take any action to further the relationship.
Hope you can make the webinar on Wednesday. They'll be an opportunity to get your questions answered, and I'll be providing lots of good resources to help you save time with low cost tools and tips. Or, go ahead and ask your questions here, leave a comment.