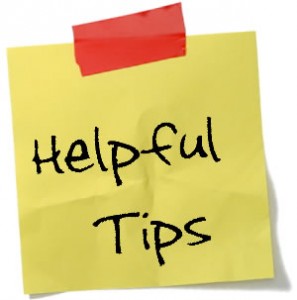 What are the steps you need to follow to ensure each blog post is optimized for search engines as well as well-written for your readers' interests? Oh my… there are a lot. But to keep me out of overwhelm, I wrote them down, and put them into a flow chart.
This is good for days when I'm brain dead and likely to forget something important. But it's also a good chart for anyone working with a V.A. or assistant who needs to take over some of the tasks for you.
After I decide what it is I want to write about (see my earlier post, Blogger's Block: Writing Tips to Get "Unstuck"), I follow these steps for posting on my blog: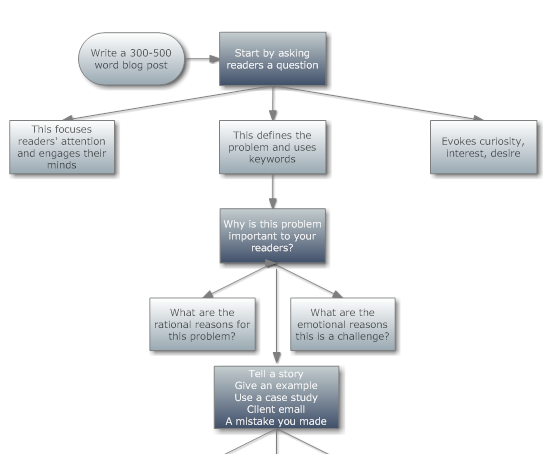 Flow chart, continued:

Last fall I designed and recorded a presentation for the 
Content Marketing Institute
on everything that goes into creating and publishing a quality blog post. It's published on a neat tool called 
Brain Shark
: you make a power point presentation, then record the notes over the phone. How neat is that?  I'd like to share it with you here. Tell me what you think:
If you'd like the transcript of the Brain Shark presentation, plus all the steps in a check list, please visit the
Content Marketing Institute
and download them. CMI offers frequent information on Content Marketing from some of the finest experts both online and off. And it's mostly free. Can't beat that…
Let me know if you have questions about blogging steps. If it all seems too much for you, ask me how you can find assistants to help you with your blog marketing. The most important thing is to get results from your blogging efforts and if you're spending too much time on the linking and formatting, maybe it's
time to find help
.