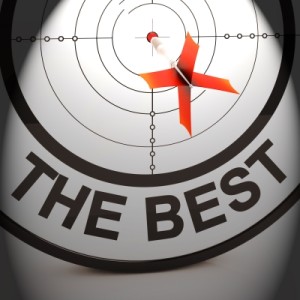 Let's be honest – in the realm of successful business blogs yours is probably mediocre. Not bad, but more likely "just okay." Hey, at least you've got a blog and are doing most things right. But mediocre is a long way from spectacular.
Here's what I mean by "successful business blog." To me, in my world of professionals who use the Internet to get found, get known and get clients, a successful business blog is one that works for what it was set up to do. That may differ according to the business goals of the blogger, but it should include goals like:
Attracts readers in a targeted niche
Grabs their interests in a particular topic or problem
Provides interesting perspectives, solutions, and knowledge
Entertains in some way, through variety and utility
Consistently provides relevant value
Offers interactive options such as downloadable information, comments, etc.
How would you know if your business blog is successful?
Through a growing number of readers
Growing numbers of comments
Increasing links from others who cite your posts
An increase in the number of people who write or call you to inquire about products or services
Increasing opportunities to expand business or marketing
Better results on search pages
Occasional awards such as "Top 10 Health Care" Blogs, or "Top 50 Leadership Blogs"
The top blogs in any field are usually listed on the Web, and a Google or other search will help you find them. But few business people do this. They don't research, they don't learn from what others are doing.
In the past several years I've had calls from three people faced with similar business blog dilemmas. They hired me, we worked together for several months. And they went on their ways. Now, all three are on "Top Blogs" lists, and are doing well. Here are a few examples from my clients: