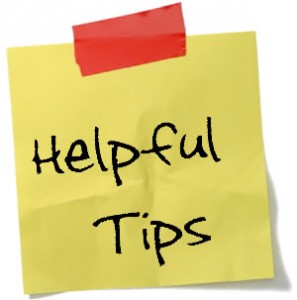 How can you make the most of your blog marketing and outreach? Here are some helpful tips so that your business blog attracts more readers, and you get found, get known, and get clients.
Small business owners know that a well-formulated blog with consistently fresh content can improve brand image, customer interaction and overall revenue. Blogs are so powerful, in fact, that their Web pages are prime real estate for outside companies that are hoping to improve page rank of their own.
In fact, a key tactic for SEO ranking is the practice of guest blogging with links back to the author's site.
Back linking programs are becoming a standard operation of business blogs in all industries and of all sizes. The pro for blog owners is quality content written by someone else. The obvious benefit to outside companies is the ability to add a link to increase their own online credibility.
But such practices are not without peril. If you are thinking about allowing other writers in your blogging space, but unsure of how to maintain creative control and authority, follow these steps for the best outcomes in back linking and blogger outreach programs:
Agree to terms upfront. You put a lot of time and effort into ensuring that your blog accurately represents you and your brand image. Though an outside company may have good intentions, it does not have

your vision or know your blogging goals

. Take the time to explain who your audience is, what types of posts do well with readers and what topics are completely off limits. If your blog is about B2B technology, make sure outside bloggers do not send you posts about B2C topics. Come up with a regular deadline and a workflow.
Provide suggestions. Most business owners have more ideas for blog posts than they have time to write. Jot down a few headlines to pass along to the companies that would like to post on your blog. Or, if you find that you don't even know what to write about on your blog, think about what your customers are asking and provide those suggestions.  This opens the opportunity for you to see how others deal with issues that you are also presented.  Sending over blog topics is a good idea and

saves wasted time

of passing blog posts back and forth until they fit your blogging need.
Be transparent. Clearly identify who is behind each outside post on your blog. A biographical section at the bottom of the post is recommended so that readers will understand who is writing and what stake they have in the information. Regular readers know the "voice" of your company and will quickly recognize an outsider. Be forthcoming about who is writing and identify mutually beneficial relationships if they exist.
Maintain veto power. Remember that you are ultimately in charge of, and responsible for, the content on your blog. If a post is too farfetched or completely off topic from your normal lineup, send it back respectfully to the writer or outreach manager with notes. If there is a link within the text that you are uncomfortable hosting on your blog, take it out or ask for an edit. Remember you are ultimately maintaining quality content for your readers.

If your readers don't like it

, then no one is reading your blog.  However, once you find the right balance, content from other sources is a great way to boost the amount of material available to your readers.
About our Guest Author: Megan Totka is the Chief Editor for ChamberofCommerce.com.  ChamberofCommerce.com is one of the web's largest online business directories.  Megan also edits business news.