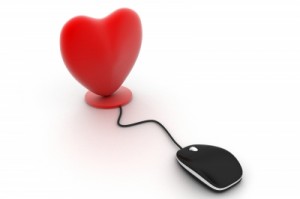 Have you ever tried to find yourself on the Web? No, I don't mean by searching for your name or the name of your business – that would be too easy. Try searching for a
solution to the kind of problems
your business solves, using
keyword phrases
your typical client might use. (Image:
Freedigitalphotos.net
)
Search for your business the way new prospects would search for you, without knowing your name.
When you do, you'll know that it's difficult to be found on the World Wide Web, because there are a lot of people and companies doing what you do. Okay, maybe not as brilliantly, and granted, maybe they have bigger marketing budgets than you, but the thing is, those search engine robots don't care who's big or small or even who is a qualified professional doing great things.
That's right, search engines like Google and Yahoo only care about words and links. I know, cold and cruel, nasty little algorithms, but that's life on the Internet. A business blog is the most common publishing platform that smart professionals use to get found on the web.
So what do the others (not-so-smart) do? Some people have found success by using expensive web site designs and hiring Search Engine Optimization experts, but there's only so much Google juice they can get out of a site. You still need content and lots of it.
What's needed in the online search world is a lot of content, using keywords, published frequently and attracting inbound links from other people and connections. This is why a business blog is what successful people use to get found, get known, and get clients.
I don't want to confuse you, so let's cut to the chase: what's needed is for you to publish 2-3 times a week on a business blog, writing about the problems you solve for people. Oh, and it helps a lot to have some video. …And to update social media sites about what you're blogging about.
But there are a few things you should know before you start a business blog, to ensure you get found on the 'Net. This post will tell you what you need to know to start and to continue blogging so that you successfully come up looking better than your competitors in searches.
If you're looking for a successful blog, the best method to ensure you end up with something that lets you get found online, is by looking for these things:
While not necessary, you can always get help for the parts of blogging you don't like or understand well.
Now that you know a few tips for your business blog, you're ready to start posting and generating lots of search engine love without worrying. Soon, you'll be getting comments and leads and it'll start paying off.
Got questions about how this works? Call me: 858-224-5886