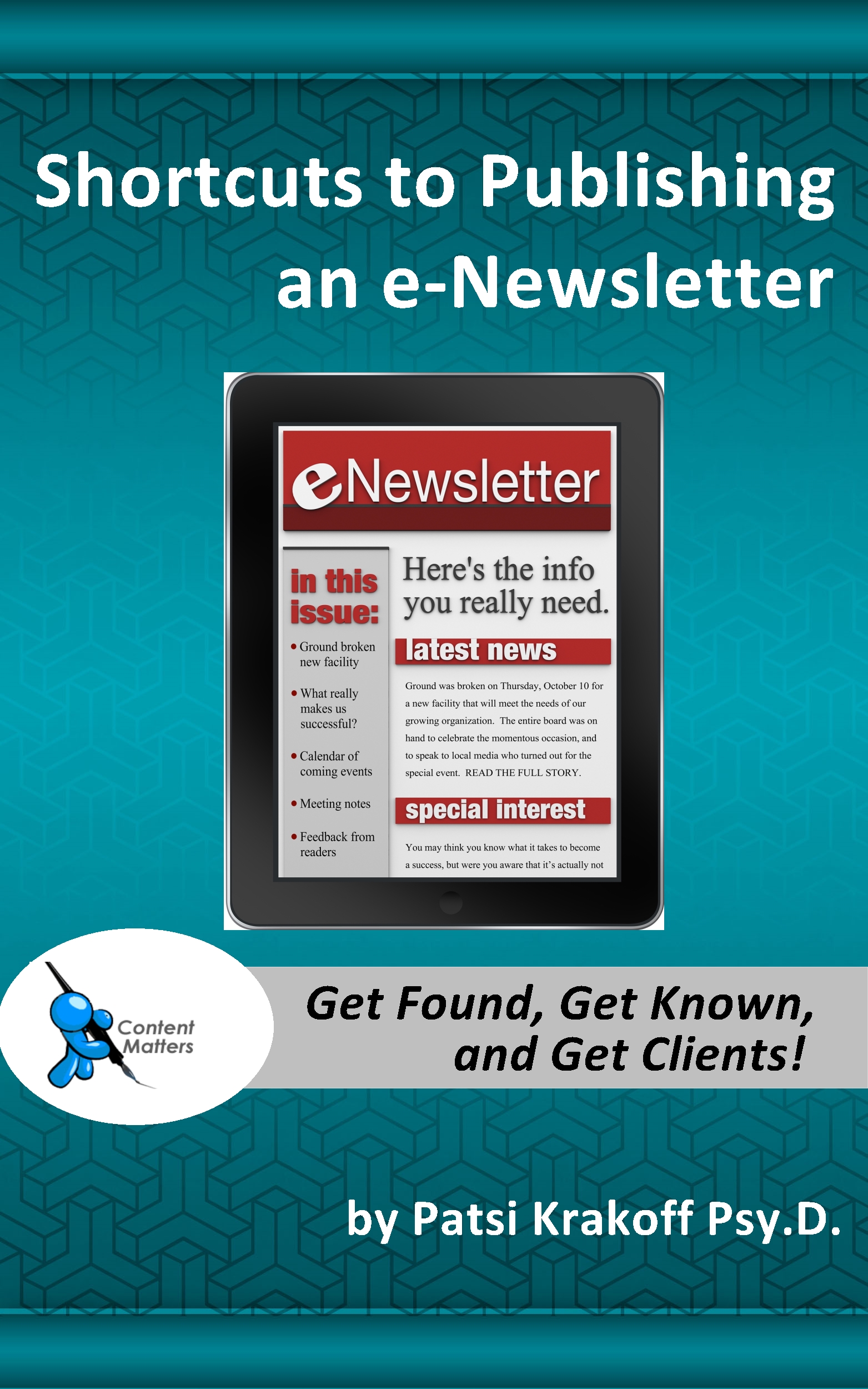 Newsletters: What's the best format to send yours so it gets delivered, opened, and read? 
There is a definite divergence of opinions, but according to my readers, the preferred formatting and distribution method for e-Newsletters is HTML. Half of those who responded to my poll indicated they preferred HTML, and a third preferred plain text.
With more and more people using smart phones, iPads, e-readers, and laptops, does anyone prefer plain text? What about PDF files? (Either sent as an attachment, or viewed as a page on their websites.)
Here's my perspective:
If you want readers to focus primarily on your message, then plain text is valuable.
If you also want to impress people visually with colors, logo and other branding elements, then it makes sense to get the most out of graphic design by using HTML formatting.
Can there be an ideal merge of both of these important elements – design for branding AND showcase valuable content?
Of course. The key? Simplicity. Focus on only 3-4 sections in your newsletter. For us, Content for Coaches, this is divided like this:
Book notes – I often read 2-3 books at a time. Once a month, I share insights on leadership books, suggest books you might want to read, provide coaching insights for your work, and help us see patterns and similarities between books.
Synopsis of a leadership book and article
Favorite resources for online marketing I like to use
Then the footer information:
How readers can contact us
Required unsubscribe info
How to update contact info
We keep these same elements each time we publish our newsletter, "BizBook Nuggets" (which we prefer to do in HTML). Readers learn to expect the same formatting and same sections every two weeks. We try to keep it really short. When we have content or tips that need further clarification, we'll write a blog post and then refer people to read more on the blog.
So what works for you with your email newsletters? I know of several types of newsletters whereby professionals send out a summary of blog posts. Any other creative ways you know to stay in touch through email marketing?
P.S. If you struggle with creating a newsletter, I urge you to sign up for my new Shortcuts to Publishing an eNewsletter. I have written a "Shortcuts" list of questions to ask yourself when planning your e-newsletter and you can access it for free here.