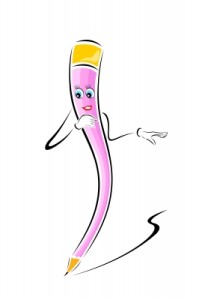 How do you write good blog posts that connect emotionally with readers and turn them into loyal fans? Oh, heck, that's easy. All you have to do is:
Grab their attention
Get them emotionally engaged
Make a memorable impact
There you go, right? Easy-peasy. This is what you need to do whenever you write any content designed to market your products and services. Attention, emotions, memory.
Neuroscientists are now showing that the two most important elements of persuasion are emotional engagement and memory. Of course you can't get either of these unless your marketing messages gain readers' attention first. But how?
Just how do you grab readers' attention? Infographics work really well, especially drawings and animated videos. Here's an example of one done for my business site, Content for Coaches, just under two minutes (less than $357 by wizmotions.com):