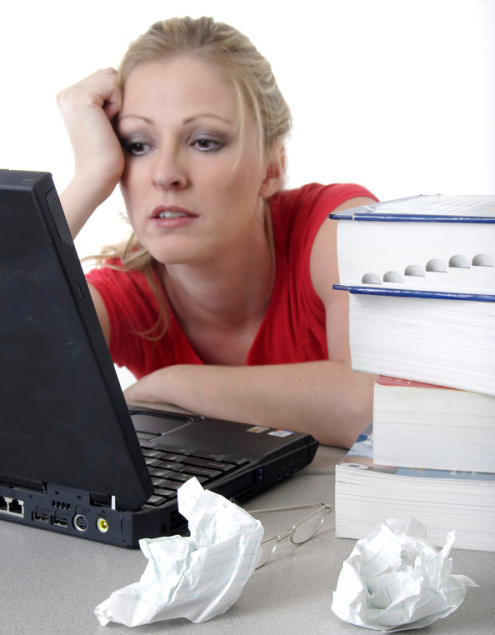 Business blogging can be frustrating for professionals. Does this happen to you? You sit down to (finally!) write on your business blog, you've done a bunch of research, you've created lists, outlines and even saved a few great blog post drafts, but you haven't actually published any of your content… There always seems to be one more thing to check before you pull the 'publish' trigger.
I talk to professionals all the time who are 'blog publishing shy'. Perhaps the most crucial stage of business blogging is implementation: PUBLISH THE POST! In this series of blog posts, I've been sharing my tips on the four stages of writing a great blog post. It follows the same steps of any creative process:
Preparation => Incubation => Illumination => Implementation
Business blogging is creative but it also follows steps. If you want to write quality content that reflects the quality of your services as a professional then follow these four steps all the way through to implementation.  Creative blog posts are written by a process.
Preparation (Pre-writing) – Gather information and create your plan.
Incubation (Rest) – Allow your mind to rest and refresh before you write and review.
Illumination (Revise for relevancy) – Re-read your draft, silently and out loud, and revise the content for relevancy.
Implementation (Edit) – Re-read your revised draft, use your formatting checklist, edit and publish.
Here are my tips on the implementation stage of a great blog post:
Re-write your post with fresh eyes, usually later in the day. This is perhaps the toughest part – making yourself re-write the same post another time, but this will ensure that your writing is sharper, removing excess words, adding brilliant metaphors, or new material to make it more relevant to your readers.
Pull out that list of keywords and phrases your readers will use to search for the solution you offer. I try to make sure my headline has clear keywords, the first paragraph also does, and that they are repeated in the body of the post. But that's secondary to writing good information that engages readers.  If you'd like to know more, check out my blog post on SEO and Content Marketing.
Create your own checklist, or use mine: 12 things you don't want to miss before you hit publish.
Check your blog post call to action – what do you want readers to do?
The creative blog writing process is a mix of brain activities. That's why it's important to identify a process that works for you, and give yourself different writing times. I find that establishing a time for creativity, and one for checking problem-solving relevancy works best for me. It's hard to do both of these tasks in the same writing session.
And remember: the purpose of your blog post is to offer your readers a solution to their problem.
What do you think?  Does this summarize your business blogging process, or does yours look much different?  If you need help, let me know. You can contact me here.
Want to know more about the neuroscience of creativity?  Check out this short PBS video, with psychologist Scott Barry Kaufman, scientific director of The Imagination Institute in the Positive Psychology Center at the University of Pennsylvania.