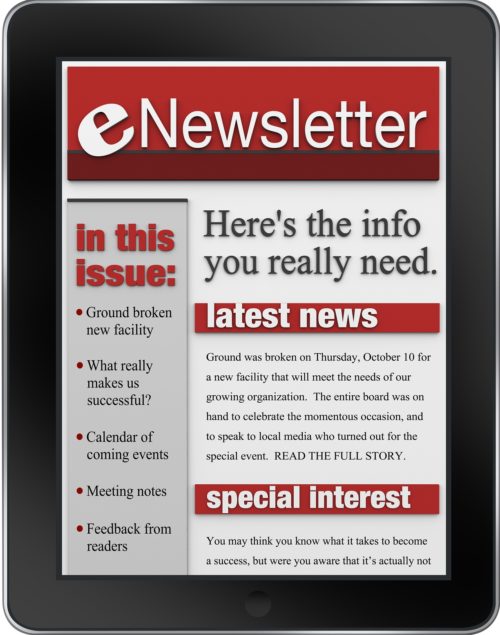 Have you noticed what great business newsletters have in common?  They're easily scannable; that is to say, you can easily scan the newsletter to determine the topic, the key message and what action the writer wants you to take.
That's why newsletter design is so important.
I've been writing about business newsletters (relevancy and branding), and great newsletters also have a lot of thought put into design and layout. 
When readers receive your newsletter the first time, is it easy to understand what it's about? Is it easy to read? And is it easy to find information they're looking for? Or, do they get distracted by too many words, images or stuff, so they flee? Read More→