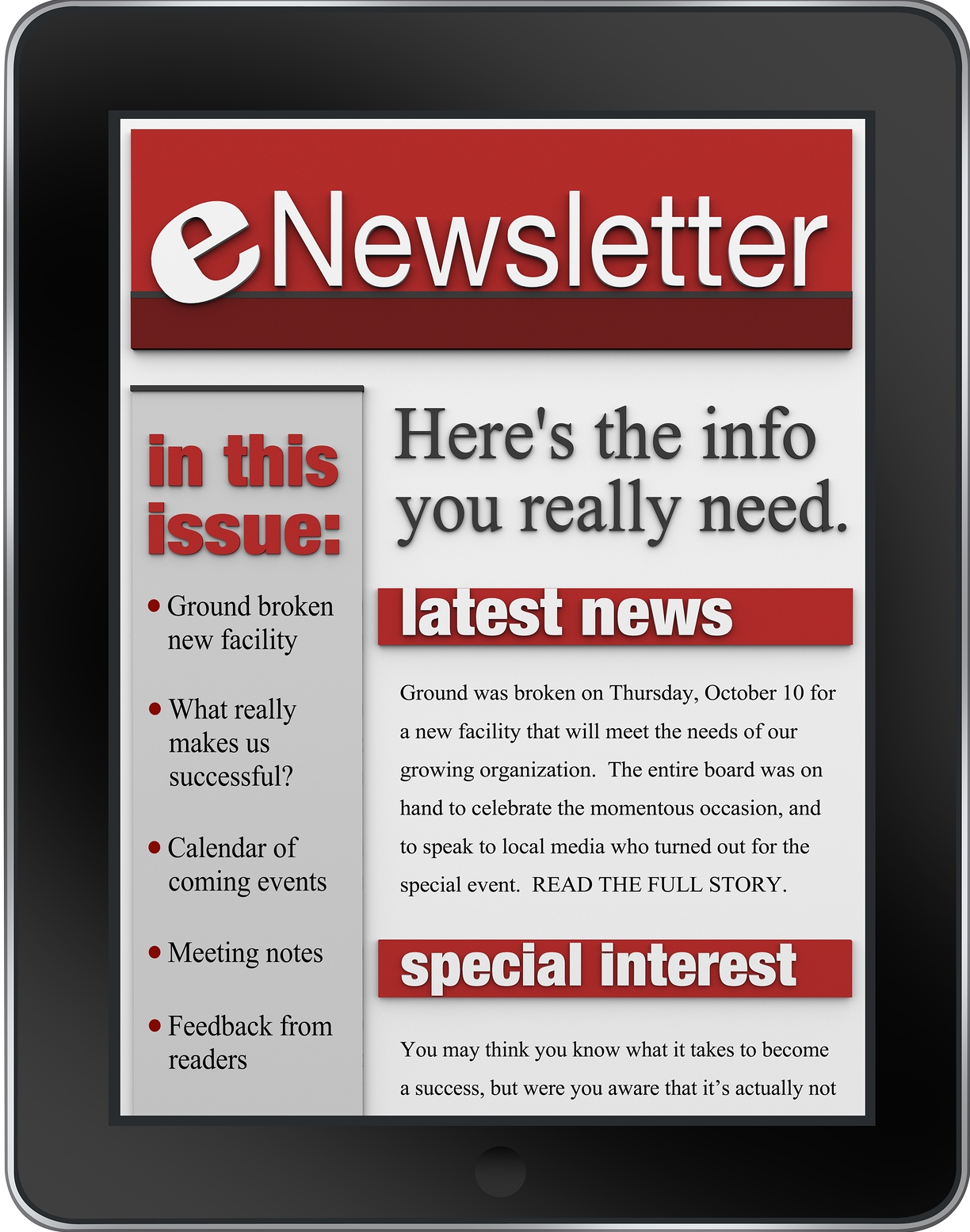 How's your e-newsletter? You may be doing all the right content marketing things (e-newsletter, blog, social media, articles, etc.) and still not get good results (get found, get known, and get clients!)
If all you're doing is publishing good information, without personality, without offers, what's the point? Last week I asked which was best for marketing: blogs, social media or e-newsletters.
I have written a "Shortcuts" list of questions to ask yourself when planning your e-newsletter and you can access it for free here.
I shared many positive comments on the benefits of sending newsletters. I also received an email from a client who lamented the poor results from her emailed newsletter. After a year she reported:
No new clients came to her after reading it
No new sign-ups were happening (or were rare)
She asked what she was doing wrong. Here were some of her questions, followed by my answers. This would be a good time to check your own e-newsletter for opportunities for improvement.
Could it be the article is too long?
Could it be I don't know how to sell myself with my newsletter?
Could it be that I don't choose the right article for my clients (they are small business owners and at time managers in various companies)?
Could it be that people do not have time to read my newsletters?
The person asking these good questions is an executive coach. She needs to "sell herself" by providing quality content that demonstrates her expertise in coaching matters and leadership and personal development issues. She sends out a monthly HTML formatted ezine with a branded banner, one article, and a side-bar bio and photo of herself. Here's where she could improve:
The bio/side-bar is written in the third person, as if she is a distant entity. I suggest writing an informal message using the personal pronoun "I." You want to come across as friendly and professional, and especially as authentic and real.
The articles she uses are 1000 words long, with no personal pronouns. She is using quality content, but there needs to be some personal stories added. Without rewriting the entire article, this could be accomplished by writing an introduction using "I" and talking about the work she does with clients.
Articles could be shorter, but the issue is whether or not they are engaging. Length is only an issue when the content doesn't hold the attention of the reader. What holds the attention of readers is personal contact, i.e. personality, personal stories, client stories.
There is no call to action; you won't see reader responses unless you ask them to do something. You can ask them to respond in many ways: download a free report, take a survey, vote in a poll, leave a comment, etc. Further interaction with you is necessary before someone will "buy" into your services.
A monthly newsletter isn't designed to sell something directly, but to build trust and confidence in the professional. But without the ability to get to know you, the reader isn't inclined to take the next step. In fact, the next step isn't clear since there isn't any offer in her newsletter.
I take that back; there is a "Get on our Mailing List!" call to action. This doesn't entice people to act, there is no benefit in doing so. People don't want to be on mailing lists. But they do want valuable, relevant information and opportunities to interact with professionals they like and trust.
What about you? First thoughts as you consider your newsletter, or lack of newsletter?
P.S. Are you signed up for my monthly newsletter? If not, take a look at this page that explains why you should. You can begin receiving BizBook Nuggets – Book Notes for Busy Leaders.