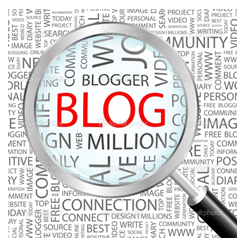 How do you make your business blog really remarkable? Like, fascinating?
The main goal of writing a blog, whether for business or otherwise, is to get people to read what you write. Seems pretty simple. But attracting readers to a new blog (or even an established one) is easier said than done.
So how do you build a readership base and continuously gain new readers to keep your blog and your business going. Here are a few ways to make your business blog one to watch.
1. Keep up with current events – while you shouldn't always write about what's going on in the world, using relevant examples and anecdotes lets your readers know that you are knowledgeable.
2. Pay attention to your social media networks – what are people talking about on your social media pages? What are they asking you as a business? Consider using these questions and discussions for blog topics. You're more likely to engage your customers by writing on topics they clearly are interested in than developing your own. Read More→