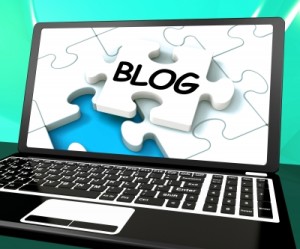 How can you get to be a better, faster blog writer?
Did the job of blogging or writing fall into your lap? Or have you been a professional writer for some time, who's now transitioned into blogging for yourself or a business?
Bloggers come from all walks of life, that's one thing that I know for sure.
Whether you're a professional writer or not, here are some tips on how to be more productive and efficient when it comes to writing. No blogger is safe from the pitfalls of writers' block or lack of inspiration.
Here are a few ways that you can work on becoming a faster and better blog writer, which will in turn free up your time:
Set yourself up for success.  Are you easily distracted? Clear your writing space of anything that might take your mind off of the task at hand. All I need to write is my PC, a notebook, and a pen. I have to keep everything else away if I hope to get anything done.
Plan your content before you start. Even if it's just jotting down a few ideas before you get started, you'll be happy you planned ahead when it comes time to start writing. Sitting down to a completely blank canvas can be stressful. Try to come up with some ideas about what you'll write about ahead of time. Read More→